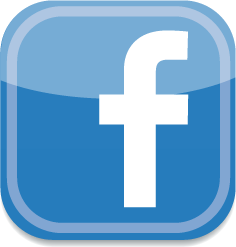 We currently meet quarterly for LA FPI Gatherings (and Micro-Reads!) at the Samuel French Bookshop, and connect with The Vagrancy for Tactical Reads, plays written and directed by women.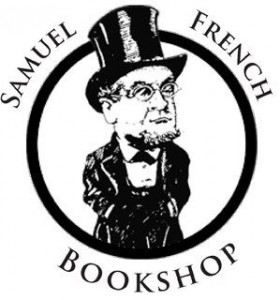 Special Event at Samuel French Bookshop:

Saturday, March 29th
10:30 a.m. – 4:30 p.m.
SWAN Day Action Fest!
Free Festival of Women Playwrights & Directors
in celebration of
Support Women Artists Now Day
Becca Anderson, Debbie Bolsky, Holly L. Derr, Kathryn Graf, Velina Hasu Houston, Gloria Iseli, McKerrin Kelly,
Lynne Moses, Katherine Murphy, Laura Steinroeder,
Sarah Tuft & Laurel Wetzork
Calling all LA female playwrights (and screenwriters): Let's read your work! Bring 1 page for our Micro-Reads.
SWAN Day Action Fest Schedule

10:30 a.m.: Refreshments + Connections / Deadline for Micro-Reads Pages
11:00 a.m.: Playreadings -

Civilization by Velina Hasu Houston, Directed by Laura Steinroeder
Douds, Iowa by Debbie Bolsky, Directed by Katherine Murphy
The Stiff by Kathryn Graf, Directed by McKerrin Kelly

12:00 p.m.: Micro-Reads – Directed by Lynne Moses
1:00 p.m.: Refreshments + Connections / Deadline for Micro-Reads Pages
1:30 p.m.: Playreadings -

Over Ripe by Becca Anderson, Directed by Gloria Iseli
Awesome Big Somebody by Sarah Tuft, Directed by Holly L. Derr

3:00 p.m.: Micro-Reads – Directed by Laurel Wetzork

Special Thanks to The Vagrancy actors!
Want to connect with and support women artists NOW? Be a part of the action in LA on March 29, 2014!
For more information contact info@lafpi.com.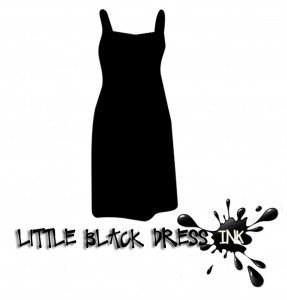 Presented by Little Black Dress INK with Los Angeles Female Playwrights Initiative and Samuel French Theatre & Film Bookshop
~made possible by the gift of an anonymous donor – thank you!~
PLACE:
Samuel French Bookshop 7623 Sunset Bl (just east of Fairfax) in Hollywood
Thanks again to Joyce Mehess and crew for opening up the bookshop's fabulous Green Room for our regular Gatherings: Food, Wine, Connections and Micro-Reads. It works.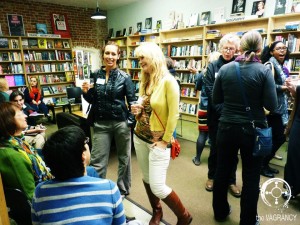 For more info go to our Facebook Page and join our Twitter  conversation.

Next Tactical Read from The Vagrancy:
March 23, 2014
NUMBERS by Mar Gomez Glez
Thanks to those of you who have joined us for Tactical Reads, to Atwater Crossing for kicking the program off, and to Rogue Machine Theatre, Son of Semele Ensemble, The Working Stage, Park La Brea, studio/stage & Theatre Asylum for giving shelter.
Got ideas and energy to spearhead something new in terms of Events?  We're here to help you make it happen!
Check out some familiar faces at past LA FPI Events.

Thanks to Gethsemane Church for being such gracious hosts in 2012!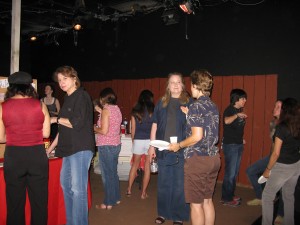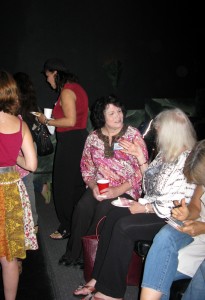 Cheers to those of you who joined us for LA FPI's first "BYO Mix" Mixer.
Many thanks to instigators who helped us move forward at our Spring Gathering in May, 2011 and to the very FPI-friendly Theatricum Botanicum for hosting.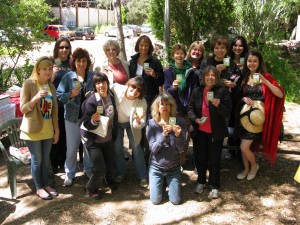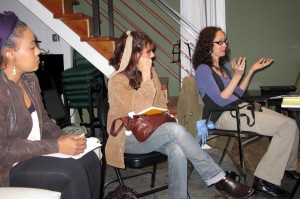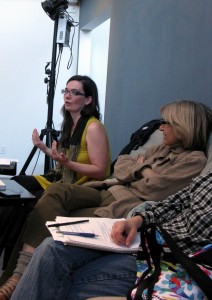 Thanks again to Brenda Varda and wordspace for hosting our 1st LA FPI Gathering of 2011 in February… and to Cindy Marie Jenkins for her super online networking workshop.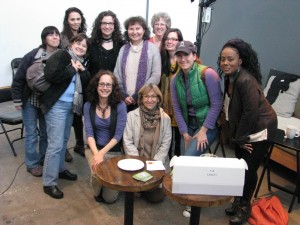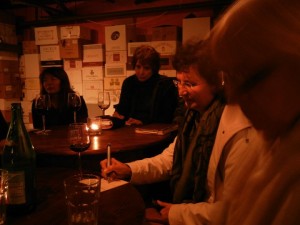 (No, it's not a secret!  If you ask nicely, we'll tell you all about our candle-lit – and wine-infused! -  Outreach & Planning Meeting in January, 2011.) Great energy, ladies, and thanks so much to 55 Degree Wine in Atwater Village! Thanks to all of you who joined us for the 4th LA FPI Gathering in October, 2010!



_________________________________________________________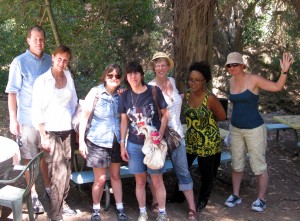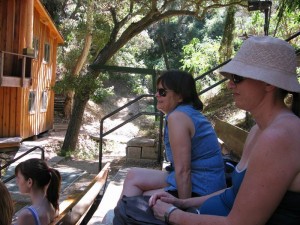 On we go! We want to continue our series of "theater mixers" at rotating theaters and venues which will introduce more women playwrights to theatermakers; these receptions will include other female and male theater artists.
We'd love to find someone to take charge and use our
LA Theater Task Force
to facilitate theater-going groups in the LA area and financially support female-authored plays onstage. (See
Women at Work Onstage
) We hope to tie some of these events to our "mixers," held to recognize a theater that's producing work by a women playwright.
LA FPI Spotlight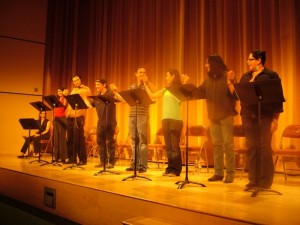 Kudos to Los Angeles' Native Voices at the Autry. Founded in 1999, Native Voices is devoted to developing and producing new works for the stage by Native American and First Nation playwrights. About 70% of the works Native Voices has supported have been written by women. Photo by Stephanie Lein Walseth Used by permission
Tweet