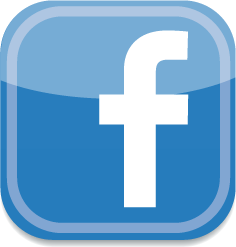 We currently meet quarterly for LA FPI Gatherings (+ Micro-Reads!) at the Samuel French Bookshop, help organize LA FPI Nights at the theater (which may include Micro-Reads) and have other plans up our collective sleeves.
Thanks for those of you who joined us for our
September Gathering at Sam French and LA FPI Night at East West Players!

Now, join us on
Saturday, December 17th, 1 – 3:30 pm, for our 2nd Annual Holiday Micro-Read Hook-Up!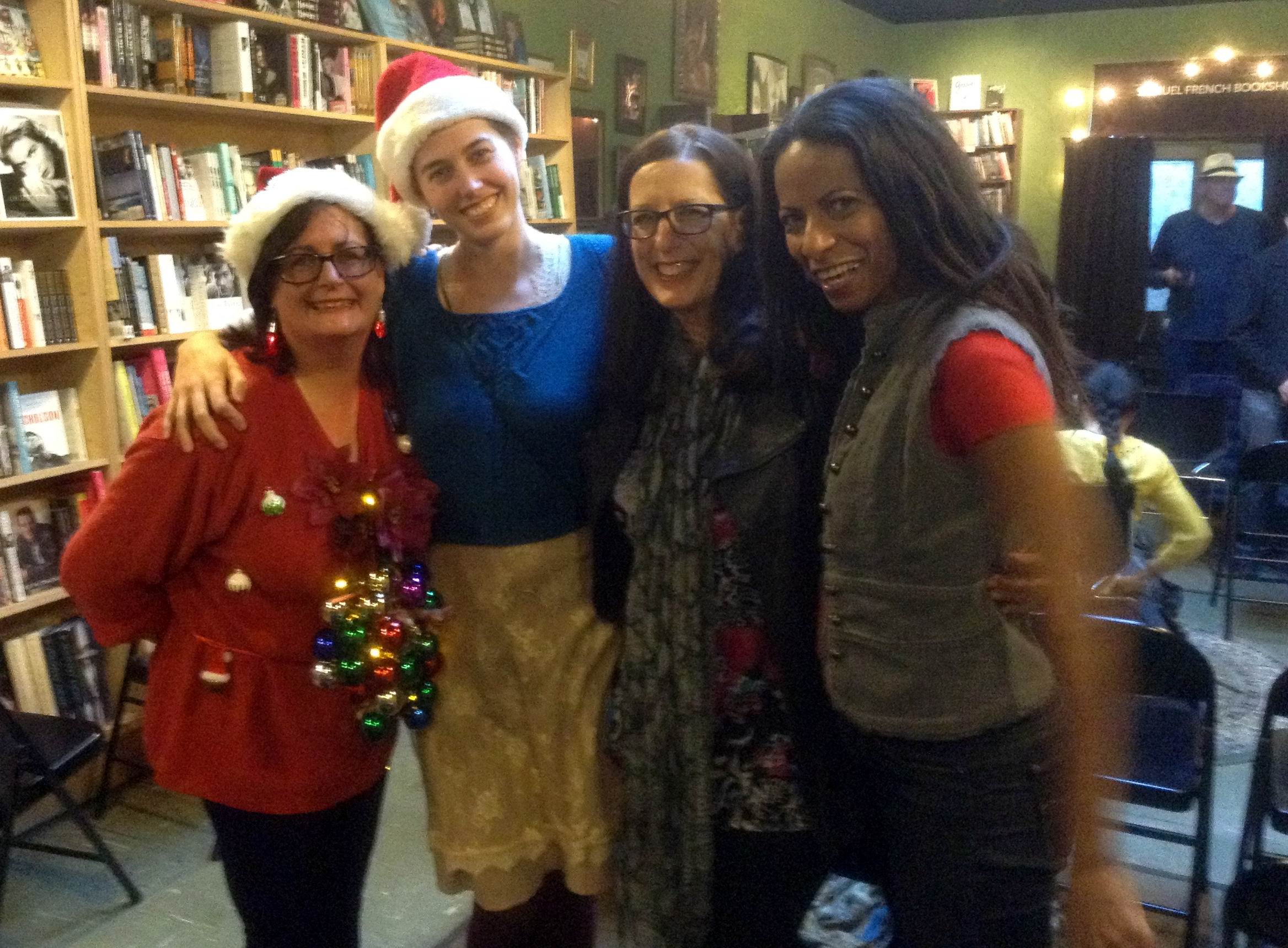 We'll celebrate the season again with our friends at Sam French by connecting directors and actors and playwrights for Special Holiday-Themed Micro-Reads.
1pm–> Connections over shared snacks and bevs. (Bring something sip or nibble on… wine = yes!)
2pm–> Micro-Reads begin.
All are invited; the afternoon is festive and FREE!
FEMALE PLAYWRIGHTS: Submit your Micro-Read (1 page 400 words or less) on a holiday theme by Monday, 12/12 to lafpi.updates@gmail.com. For this event, a team of women directors will work with a group of actors beforehand to rehearse the 1-page plays. Only 1 play per playwright, please; and you need to be in attendance so we can share in the the holiday joy of it all 😉
Note: We will only accept the first 15 submissions... but we'll probably have time for 5-10 more day-of which directors will cast on the fly.
ACTORS: Send pic & res (w electronic links) to lafpi.events@gmail.com. Note: you must commit to being at Samuel French 12/17 from 12n – 3pm.
We're so looking forward to having holiday fun with you all! This will be a great way to celebrate another terrific year of femtheater in LA.
PLACE:
Samuel French 7623 Sunset Bl (east of Fairfax) in Hollywood
Thanks to Joyce Mehess and crew for opening up the bookshop's fabulous Green Room for food, wine, connections and Micro-Reads.
It works.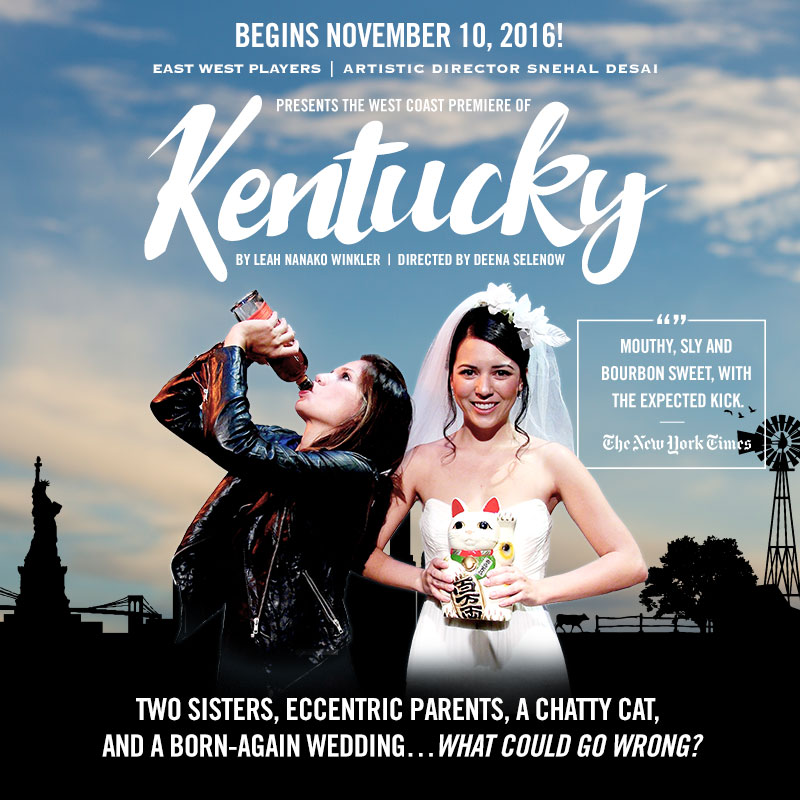 We were proud to be East West Players' Community Partner in 2016 for their production of Leah Nanako Winkler's KENTUCKY, directed by Deena Selenow; LA FPI Night at EWP included a fab female playwright/director mixer.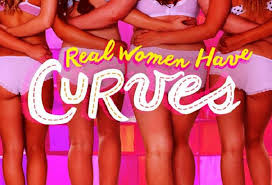 And we had a blast in 2015 at our LA FPI Nights at Pasadena Playhouse, bringing together groups of up to 77 for Vanessa Claire Stewart's STONEFACE, Diana Son's TOP KISS & REAL WOMEN HAVE CURVES by Josefina López.  Thanks so much to Seema Sueko and her crew for making these happen.
Do you have any ideas for companies or productions to approach?  We want to connect with theatermakers, share our work, and fill the house to deliver the message, "It Pays to Produce Plays by Women!"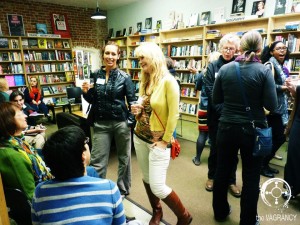 For more info go to our Facebook Page and join our Twitter  conversation.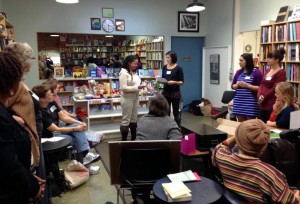 THANKS! to those of you who joined us in 2013/14 for Tactical Reads, produced by The Vagrancy, to Atwater Crossing for kicking the program off, and to Rogue Machine Theatre, Son of Semele Ensemble, The Working Stage, Park La Brea, studio/stage & Theatre Asylum for giving shelter.
Got ideas and energy to spearhead something new in terms of Events?  We're here to help you make it happen!
Check out some familiar faces at Tactical Reads and LA FPI Events…
Thanks to Gethsemane Church for being such gracious hosts in 2012!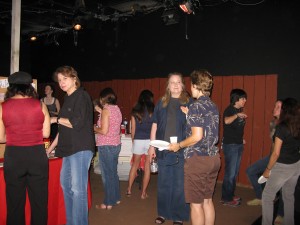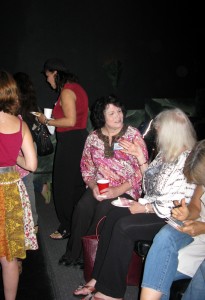 Cheers to those of you who joined us for LA FPI's first "BYO Mix" Mixer.
Many thanks to instigators who helped us move forward at our Spring Gathering in May, 2011 and to the very FPI-friendly Theatricum Botanicum for hosting.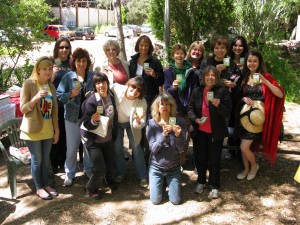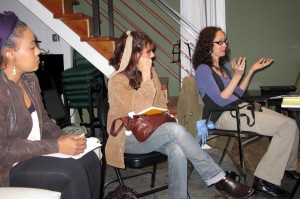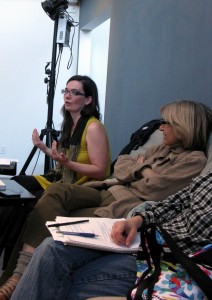 Thanks again to Brenda Varda and wordspace for hosting our 1st LA FPI Gathering of 2011 in February… and to Cindy Marie Jenkins for her super online networking workshop.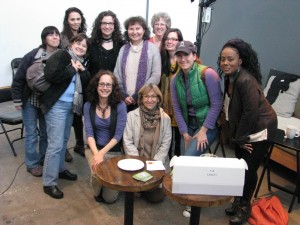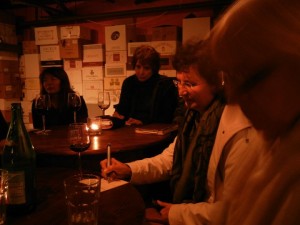 (No, it's not a secret!  If you ask nicely, we'll tell you all about our candle-lit – and wine-infused! –  Outreach & Planning Meeting in January, 2011.) Great energy, ladies, and thanks so much to 55 Degree Wine in Atwater Village! Thanks to all of you who joined us for the 4th LA FPI Gathering in October, 2010!



_________________________________________________________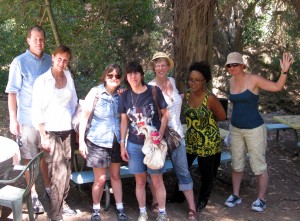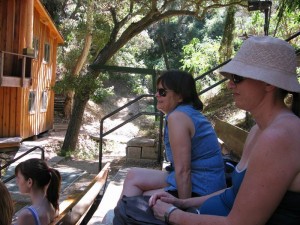 On we go! Our next goal is to arrange a series of "theater mixers" to  introduce more women playwrights to theatermakers; these receptions will include other female and male theater artists.
We'd love to find someone to take charge and facilitate theater-going groups in the LA area to support female-authored plays onstage. (
Women at Work Onstage
) And we can tie some of these events to our "mixers," held to recognize a theater that's producing work by a women playwright.
LA FPI Spotlight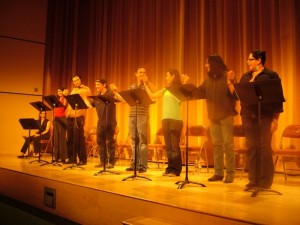 Kudos to Los Angeles' Native Voices at the Autry. Founded in 1999, Native Voices is devoted to developing and producing new works for the stage by Native American and First Nation playwrights. About 70% of the works Native Voices has supported have been written by women. Photo by Stephanie Lein Walseth Used by permission
Tweet