You've found 'em.

For #HFF16, LA FPI was a proud to again partner with the Hollywood Fringe during the month of June, promoting women writers and awarding "FPI's Most Wanted" status to the venues that supported them:
Actors Company, Fountain Theatre, Lounge Theatre, Macha Theatre/Film, Rogue Machine @ MET Theatre, Sacred Fools Theater, Stephanie Fuery Studio Theatre, The Hotel Cafe: Second Stage, The New Collective, Theatre Asylum & Underground Theatre.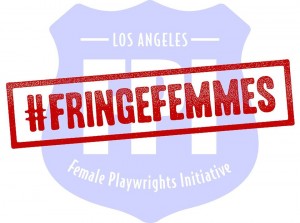 And in 2016, for the first time, just over 50% of the scripted Fringe shows were written by women – a huge increase from the numbers in LA year-round!
Now, please join the #FringeFemmes for Encore Performances in July.
Tweet