Thanks to you fabulous instigators who have volunteered to act as liaisons with specific theaters, encouraging companies and artists to submit info for Women at Work Onstage, display our Logo and have a stack of Badges for patrons; and facilitating the use of our LA Theater Task Force for FPI Meets & Special Offers.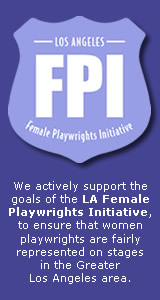 Now, we need more great women to keep us connected and help get our message out there!
Will you act as an "FPI Agent" and and liaison with one or more theaters or companies?  It can be a venue close to you that you're interested in, or a group you already have a professional association with.
Either way, this is a fantastic opportunity to communicate one-on-one with a theater's decision-makers.  (LA FPI is still new on the scene, so it definitely helps for theaters and producers to have an individual to connect with, and associate with the movement.)
At the same time, investing in this kind of relationship is an easy and non-threatening way to network as a playwright or theater artist!   (We'll also  highlight you – with a link to your website – as a Resource for theatermakers who want to find LA-area playwrights to produce and artists to collaborate with.)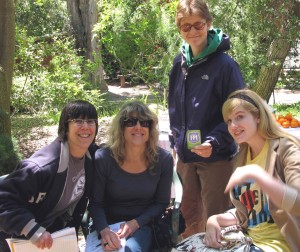 From Tami Tirgrath & Debbie Bolsky, who are spearheading the FPI Agent outreach:
"The reason we are members of LA FPI is to advocate for female playwrights in Los Angeles.  Hopefully, as you, the FPI Agent, and your theater contact work together, s/he will realize that plays by women can be profitable.  That, in turn, will give 'female penned' plays a better shot at being produced."
Contact Tami & Debbie at lafpi.agents@gmail.com for more information on what it means to be an FPI Agent, and a specific outreach plan.
Change is in the air.  Let's make things happen!
Tweet