Congrats on your show and thanks for finding us!
We're looking forward to working with you to promote it and connect you to other Fringe Femmes.
Great to meet some of the artists working on projects written or helmed by women at the Fringe, and to be introduced to your work through our Micro-Reads!
Here's What You Do Next…
Submit for Women on the Fringe:
Each year, we feature select HFF shows as part of  Women on the Fringe.
If your show is written by a woman (or at least 50% women if multiple writers), we'll be glad to include it! Submit your show by using this link: http://lafpi.com/about/submit-show/  (And remember to check "Women on the Fringe!")
Tell 'em You're With the FPI:
For great cross-promotion, please include our Logo on your programs, websites and materials – flashing the badge makes it quick and easy to take positive action!
Click Here for Downloadable Logos.  (We'll also make sure you've got Badges for your venue – they'll be at Fringe Central.)
Connect Through Social Media:
If you haven't already, find us on Facebook.com/LAFPI and join our conversation on Twitter @theLAFPI (tag us – we'll RT & more) and Instagram @thelafpi.
Constance Strickland, a formidable Fringe Femme who's produced HFF shows, is again captaining a "LA FPI Fringe Femmes" Facebook Group to act as a discussion/bulletin board.  Join Here!
On Twitter, I'm personally @jenniewebbsite and we've got other people on board as well, so we'll get the #HFF16 #womenplaywrights out there. Go #FringeFemmes!
NOTE: Beginning late May and throughout the Fringe, we'll also have #FringeFemmes Guest-Tweeters on @theLAFPI Twitter Account. It's been a great way to get to embrace different artists and voices and strengthen the #LAThtr #parityraid year 'round.  If you're interested, email dleighly@gmail.com.
For More Support:
Fringe Femmes who aren't onstage this year are also posting #FringeFemmes Check-Ins on the blog! So if one of the ladies contacts you for a ticket, please make room for them.
We're giving out FPI's Most Wanted Awards again this year to femme-friendly theaters.
Introduce yourself to Alyson Mead for post-Fringe action through her LA FPI Podcast, "What She Said." Email Alyson at lafpi.podcast@gmail.com.
Remember to Promote Yourself as a Resource:
We'd love to keep track of you and include you as a Resource for future collaborations beyond the Fringe!  If you're a female theater artist who wants to keep working in the LA area, visit the page and contact lafpi.resources@gmail.com to be included.
Really excited about the femme energy the surrounds the Fringe each year and we're proud to be a part of it. But remember that we're all volunteers. So if our response to your questions or materials is delayed, we're working as fast as we can.
That said, feel free to shoot me any questions at lafpi.updates@gmail.com, check out lafpi.com to see else we're doing and definitely join our Mailing List for news, opps & updates. Thanks so much; I hope to catch your show!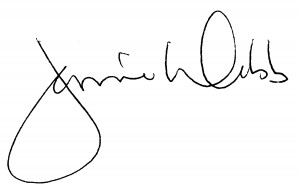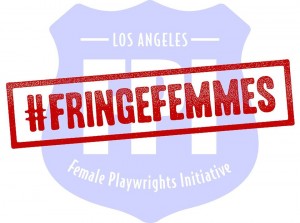 p.s. Here's to a fantastic #HFF16!
Tweet